GOVERNOR GENERAL



At the commencement of his term in office, the Governor General Rt Hon Sir Anand Satyanand, GNZM, QSO was presented with a kamunaqa or tabua. At the conclusion of his term on 23 August 2011, Sir Anand agreed to have the association present the tabua to the New Zealand High Commission, Suva, for display and use as appropriate. A tabua is deemed to be the highest link that can be established, and although it does not belong to anyone, the custodianship of it is profoundly significant.
On 26 July, 2011, their excellencies, Sir Anand Satyanand and Lady Susan Satyanand hosted a reception at Government House Auckland, where a group of former Fiji residents from the Fiji Association and invited guests witnessed a traditional Fijian Cava Ceremony, a traditional Indian Arti and garlands presented and the handing of the tabua by the Governor General to Dr Satendra Singh. His Excellency also handed a special plaque about the tabua to Lady June Hillary, requesting that the tabua and plaque be handed to the New Zealand High Commission in Suva.
Subsequently, the New Zealand High Commission hosted a reception at the official residence where a Fijian Cava Ceremony preceeded the handing of the kamunaqa to the Acting High Commissioner and staff. Other guests present at the ceremony included the High Commissioner of India, Mr Vinod Kumar, the Secretary General of the Pacific Islands Forum, Tuiloma Neroni Slade, the High Commissioner for Australia, Ms Robinson and others.
The High Commissioner said the mission was humbled and grateful to be the custodian of the tabua.
Sir Anand Satyanand's parents were born in Fiji. His grand-parents were from India and migrated to Fiji. Sir Anand was born in Auckland. He served as the 19th Governor General of New Zealand from 23 August 2006 to 23 August 2011.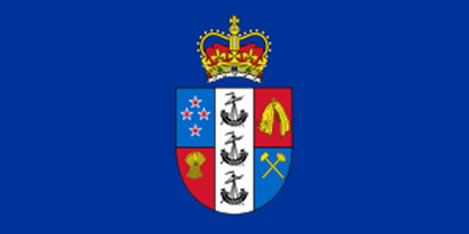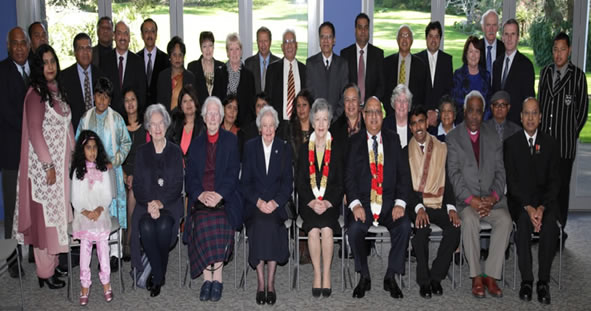 The Governor Genral Rt Hon Sir Anand Satyanand GNZM, QSO and Lady Susan Satyanand during the Ceremony for handing over the Tabua to Lady June Hillary QSM and Dr Satendra Singh ONZM, QSM. Government House, Auckland.
Shirali presents an arti to His Excellency the Governor General, at the conclusion of his five year vice regal term. She welcomed him in 2006 when Sir Anand assumed office, along with Shray and Neha.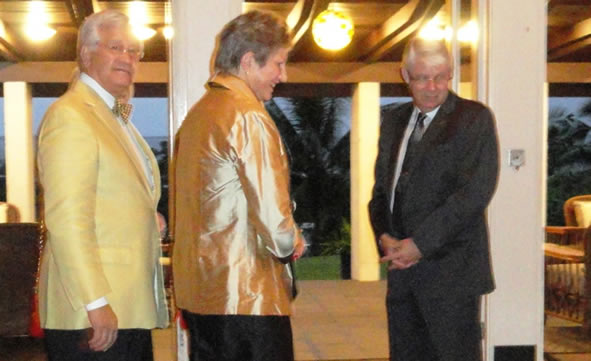 The Secretary General of the Pacific Islands Forum, H.E. Justice Slade and Mrs Slade seen in this picture at the Tabua handing over reception at the New Zealand High Commission. By co-incidence, the day also marked the 40th year of the signing of the Agreement establishing the Forum.